Search within All Regions
33 results found
Report
Research from 25 countries across six continents by over 50 researchers: What do people need to recover from pandemics? How do people think we should prepare and respond differently for the next pandemic?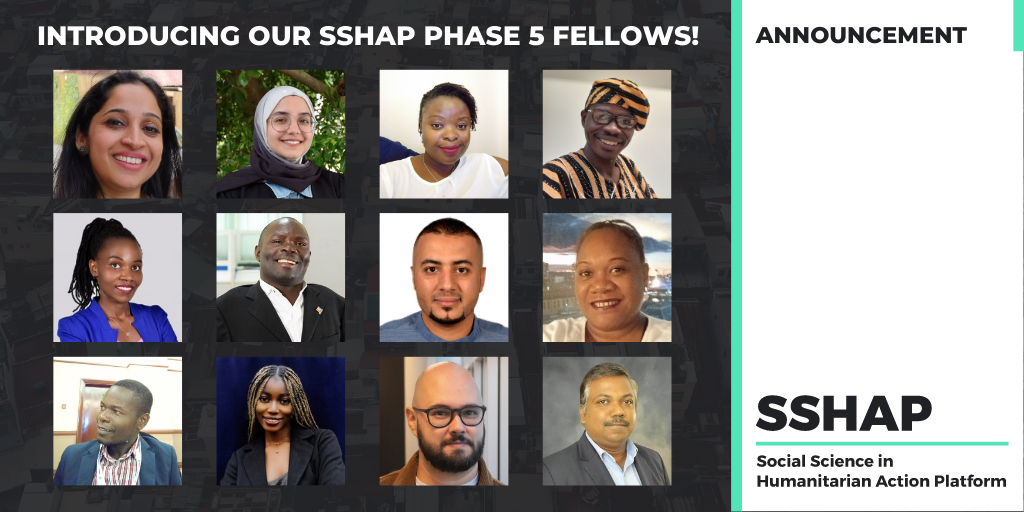 news
We are excited to announce the 12 fellows that have been selected from 1,940 applicants to participate in the fifth…
4th May 2023
news
A new report from the Institute of Development Studies, UK, calls on world leaders to look beyond the conventional staples…
13th March 2023
news
In this blog, we reflect on the milestones for the Social Science in Humanitarian Action Platform (SSHAP) in 2022.
19th December 2022
call for proposals
The World Health Organization's (WHO) Community Readiness and Resilience Unit has issued a call for proposals for the development of…
EVENT
16 November 2022
Event: Shifting Power in Pandemics
event
On Wednesday 16 November 2022 between 12:00-15:00 GMT, The Wellcome Trust collaborative Pandemics Preparedness Project is hosting Shifting Power in…
news
We are pleased to announce the 15 individuals who will be participating in the third phase of the SSHAP fellowship,…
3rd May 2022
blog
There is no doubt that as the world tentatively looks towards 2022, we are at a crossroads. We are still…
EVENT
22 November 2021
Statistics in the Humanitarian Sector: Disasters
event
On Monday 22 November 2021 between 12:00-17:00 GMT, the Department of Statistics, University of Oxford, and the International Federation of…
blog
A year on from the start of the COVID-19 pandemic we share some of our most read briefings to reflect…
news
The survey is being conducted by UNICEF C4D with funding from the USAID Bureau for Humanitarian Affairs (BHA)
22nd February 2021
news
The survey is being implemented together with UNICEF, CARE and the Harvard Humanitarian Initiative
18th February 2021